Empowering Extraordinary at Work!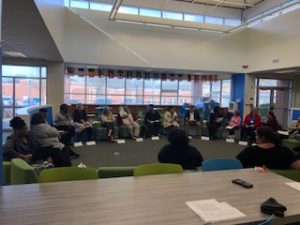 Funds raised through Empowering Extraordinary are making a significant impact on our school and we appreciate your support through this past year's fundraising campaign. Recently, using campaign funds, our SMS staff participated in two trainings that enhance academics, teaching and student support on our campus.
The first training was facilitated by the CMS Advanced Studies Department and focused on increasing academic rigor through Paideia Seminars – a collaborative intellectual dialogue facilitated with open-ended questions about a text. Per the National Paideia Center, consistent implementation of seminar practice across a school community results in:
significantly improved achievement scores in reading and writing, especially among traditionally underserved populations;
improved student motivation due to increased student voice in an active environment;
a more respectful school culture with fewer behavior problems.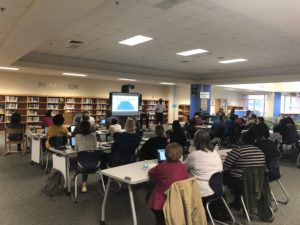 A second training on Trauma Informed Schools with Justin Perry focused on preparing SMS staff to recognize and respond to those students who have been impacted by traumatic stress. This will help us continue to address the needs of all of our scholars by supporting the emotional and academic needs of every child.
Your generous donations also purchased a large shipment of math manipulatives, which increase hands-on learning in classrooms, provide resource books for teachers, offer innovative math puzzles for students, and expand the variety of ways we teach math in the classroom.