Ms. Sheena Miracle Named SMS Principal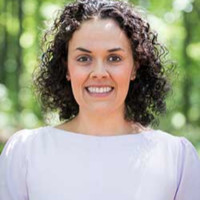 On Tuesday, March 10, Tara Lynn Sullivan, our Central 2 Learning Community Superintendent, announced an update regarding the leadership transition for Sedgefield Middle School. Her message was as follows:
"I am thrilled to announce Ms. Sheena Miracle has been appointed this evening as the new principal of Sedgefield Middle School. Ms. Miracle brings an extraordinary amount of leadership and teaching experience. In addition to serving as a principal in a K-12 setting, Ms. Miracle has been a classroom and talent development teacher, as well as director of advanced studies in Charlotte-Mecklenburg Schools.
I want to thank the parent and staff leaders who served on the profile and interview committees through this process. I have appreciated their feedback, input and guidance. Additionally, Dr. Furr will continue as interim principal until Ms. Miracle is able to make the transition from her current principal position. Ms. Miracle will be in contact in the near future to arrange opportunities for parents to meet and hear from her."
If you have any questions about our principal transition, please contact Tara Lynn Sullivan at taralynn.sullivan@cms.k12.nc.us.
Welcome to the Spartan family, Principal Miracle!