Empowering Extraordinary Campaign Kicks-Off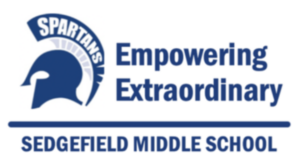 Thank you to our corporate sponsors who have contributed to Sedgefield Middle School's annual capital campaign – Empowering Extraordinary. Thanks to their generosity, we have $40,000 toward our $100,000 goal! We are continuing to seek local businesses and corporate sponsor support for our school.

Family and Individual gifts to the Empowering Extraordinary Campaign make up over half of the total funds raised to support the Sedgefield Middle School PTO. These donations are an important way for families and individuals in the community to support the academic and enrichment needs of students and educators. Financial donations are welcome and appreciated at any time throughout the year but the individual and family giving campaign officially kicks off on September 5, 2023, with a goal to raise a total of $100,000 by September 30, 2023.

Past campaigns fund experiences and resources for our staff and student that are not provided by the district. For more information regarding our school's needs for this campaign, please watch this video from Principal Miracle.